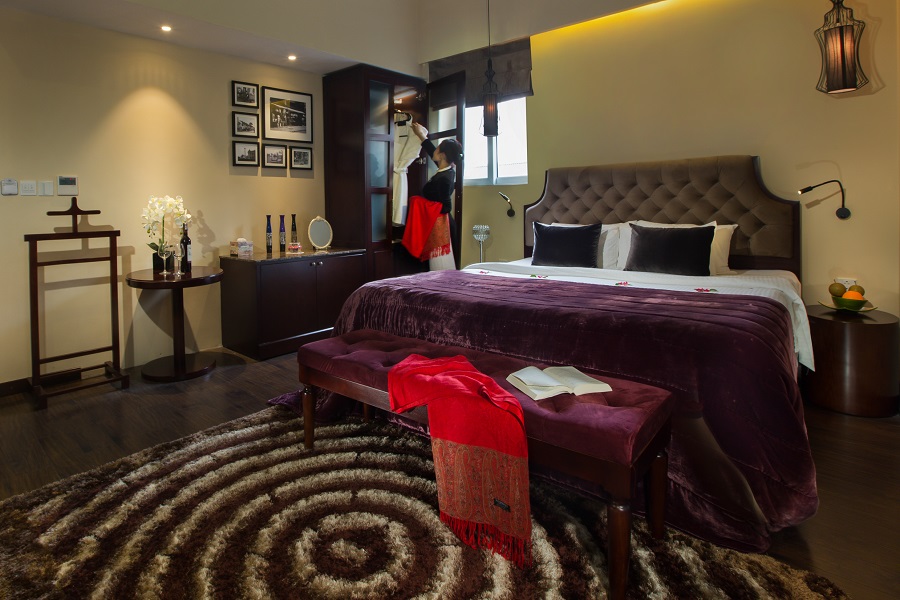 Connecting Room
1 Queen & 2 Twin Bed
|

56.00 square meters

|

Natural Light With Window

|

Max 5 Adults
A great experience for experienced friends or family. We appreciate, storage and brighten the moments of happiness, so that one day the members together to review the memories.
Cozy, modern, natural air will give each member a true second home in the journey to explore Vietnamese culture.
Great choice to groups or families. Connecting room with 02 private bedrooms are usual set up but 02 private bathrooms en suited as well as extra beds to requires are highlight. Rooms are at level of Suite. We are the only hotel in Old Quarter could support you so.